About Us
Wuxi Longdi Precised Forgings Co.,Ltd.
---
Wuxi longdi précised forgings co., ltd is a professional manufacturer of normal-rectangle-section ring forgings, special-shape-section ring forgings, flanges and so on. Our company is a new type of enterprise of high scientific and technological content and strength leading of the forging industry in china.
Our company is located in the picturesque country garden city-Wuxi, Jiangsu province, huishan industrial park, which occupies 40 acres of land, and total investment is about 50 million RMB. The transportation is very convenient. The factory is teamed with high qualified administers and specialists of technique, examination and production. The engineers, professional and technical employees occupy over 25% of the total staff. We have strong technical force, a complete and effective quality assurance system, a reliable production process and complete testing equipments. We can provide various rings with kinds of materials and specs according to the requirement of customers; especially we are good at researching and manufacturing special-shape-section ring forgings, which save cost of 15% -30% than the normal-rectangle-section ring forgings. Our products are widely used in engineering mechanical equipment,mining mechanical equipment, tyre mould, petroleum, chemistry, wind power, metallurgy,chemicals, valve, ship and so on.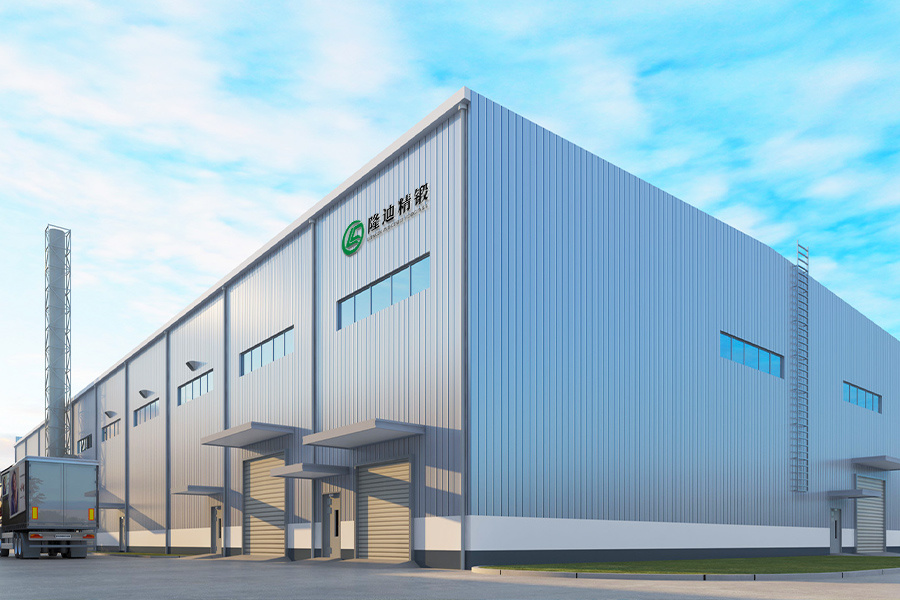 Products
Accumulated bit by bit, achieve quality perfection
Our Advantages
To excellent forgings products return users, for tomorrow to create brilliant performance
{{{nLazyImage 'portal-saas/new2022080918251278922/cms/image/ff4b1f76-df36-46ec-9cc8-c0e5724f7af5.jpg' '隆迪精锻' true}}}Experience
precipitation{{{nLazyImage 'portal-saas/new2022080918251278922/cms/image/ff4b1f76-df36-46ec-9cc8-c0e5724f7af5.jpg' '隆迪精锻' true}}}

{{{nLazyImage 'portal-saas/new2022080918251278922/cms/image/ff4b1f76-df36-46ec-9cc8-c0e5724f7af5.jpg' '隆迪精锻' true}}}

Experienced

To provide high quality products

Londi Precision Forging is a professional manufacturer of conventional ring forgings, irregular ring forgings and flanges.

{{{nLazyImage 'portal-saas/new2022080918251278922/cms/image/880de564-456f-4552-910d-a23cefdcfbee.jpg' '隆迪精锻' true}}}Professional
team{{{nLazyImage 'portal-saas/new2022080918251278922/cms/image/880de564-456f-4552-910d-a23cefdcfbee.jpg' '隆迪精锻' true}}}

{{{nLazyImage 'portal-saas/new2022080918251278922/cms/image/880de564-456f-4552-910d-a23cefdcfbee.jpg' '隆迪精锻' true}}}

Professional team

The strength of the company

The total investment is more than 50 million yuan, of which engineers, professional and technical personnel account for more than 25%

{{{nLazyImage 'portal-saas/new2022080918251278922/cms/image/0f6c3622-f2bc-4fae-ba5a-030af4ddf738.jpg' '隆迪精锻' true}}}Quality
security{{{nLazyImage 'portal-saas/new2022080918251278922/cms/image/0f6c3622-f2bc-4fae-ba5a-030af4ddf738.jpg' '隆迪精锻' true}}}

{{{nLazyImage 'portal-saas/new2022080918251278922/cms/image/0f6c3622-f2bc-4fae-ba5a-030af4ddf738.jpg' '隆迪精锻' true}}}

Honesty, quality first

Honesty, quality first

Has a complete and effective quality assurance system and reliable production and processing technology, testing equipment is complete

{{{nLazyImage 'portal-saas/new2022080918251278922/cms/image/6d8fdee2-aa37-49cd-9d32-25aa7c52db98.jpg' '隆迪精锻' true}}}Wide
application{{{nLazyImage 'portal-saas/new2022080918251278922/cms/image/6d8fdee2-aa37-49cd-9d32-25aa7c52db98.jpg' '隆迪精锻' true}}}

{{{nLazyImage 'portal-saas/new2022080918251278922/cms/image/6d8fdee2-aa37-49cd-9d32-25aa7c52db98.jpg' '隆迪精锻' true}}}

Wide application

Meet the diverse needs of customers

It is widely used in engineering machinery, mining machinery, tire mold, bearing, petrochemical industry, wind power generation, electric power, metallurgy, valve and other industries